WPCE 2023 | Matsue City, Japan
Welcome to the official website of 2023 8th International Conference on Water Pollution Control Engineering (WPCE 2023). WPCE 2023 is a wokshop of CEESD 2023, which is co-organized by Sophia University, International Society for Environmental Information Sciences (ISEIS), Asia Pacific Institute of Science and Engineering (APISE), technical sponsored by Tokyo University of Agriculture and Technology, and will be held in Kunibiki Messe(Shimane Prefectural Convention Center), Matsue City, Japan from November 1-3, 2023.
WPCE 2023 is a not-to-be-missed opportunity that distills the most current knowledge on a rapidly advancing discipline in one conference. Join key researchers and established professionals in the field of Water Pollution Control Engineering as they assess the current state-of-the-art and roadmap crucial areas for future research.

Helpful Information about Route/Hotel/Sightseeing in Matsue City! click here for downloading!
Important Dates
Full paper Submission Deadline: May. 01, 2023 Extended to Sept.01, 2023
Notification of Acceptance: June 01, 2023 Extended to Sept.15, 2023
Registration deadline: July 01, 2023 Extended to Oct.01, 2023
Co-organizers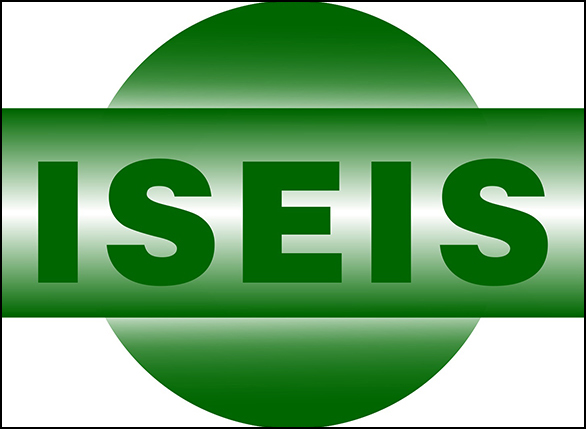 Technical Sponsor
General Chair
Gordon Huang, University of Regina, Canada

Conference Chair
Guangwei Huang, Sophia University, Japan

Program Committee Chair
Huining Xiao, University of New Brunswisk, Canada

Scientific Committee
Solomon W. Leung, Idaho State University, USA
Amir H. Mohammadi, University of KwaZulu-Natal, South Africa
Koki Toyoda, Tokyo University of Agriculture and Technology, Japan

Organizing Committee
Chaiwat Ekkawatpanit, King Mongkut's University of Technology Thonburi (KMUTT), Thailand
Kenichiro Kobayashi, Kobe University, Japan
oshinori Nakagawa, Kochi University of Technology, Japan

Publicity Chair
Malka N. Halgamuge, RMIT University, Melbourne, Australia

Program Committee

Abdeltif Amrane, University of Rennes 1, France
Amela Ajanovic, Vienna University of Technology, Austria
Ahmad Zuhairi Abdullah, University Sains Malaysia
Islam Al-Akraa, The British University in Egypt, Egypt
Nanjappa Ashwath, Central Queensland University, Australia
Sabri Berhail, Abdelhafid Boussouf University, Algeria
N. Balasubramanianx, Anna University, India
Hamed Badihi, Nanjing University of Aeronautics and Astronautics, China
Seher Dirican, University of Sivas Cumhuriyet, Turkey
Kulikowska Dorota, Uniwersytet Warmińsko-Mazurski w Olsztynie, Poland
Dat Doan, Auckland University of Technology, New Zealand
Yehia M. S. ElShazly, Alexandria University, Egypt
Koorosh Gharehbaghi, RMIT university, Australia
Soufiane Haddout, Ibn Tofail University, B.P. 133 Kenitra, Morocco
Hartmut Hinz, Frankfurt University of Applied Sciences, Germany
Khanji Harijan, Mehran University of Eng. & Technology, Pakistan
Chunrong Jia, University of Memphis, USA
Ganesh Raj Joshi, International Expert on Climate Change and Sustainable Development, Japan
Mohammad Arif Kamal, Aligarh Muslim University, India
Santanu Koley, Birla Institute of Technology and Science-Pilani, India
Dimitrios Karamanis, University of Patras, Greece
Chunhua Liu, City University of Hong Kong, HK S.A.R, China
Yao-Tung Lin, National Chung Hsing University, ROC
Teik-Thye Lim, Nanyang Technological University, Singapore
Maria Jose Lavorante, Institution of Scientific and Technological Research for Defense (CITEDEF), Argentina
Salvatore Monteleone, Niccolò Cusano University, Rome, Italy
Bing Feng Ng, Nanyang Technological University, Singapore
Gauhar Mahmoud, Jamia Millia Islamia Unicersity
Masita Mohammad, Universiti Kebangsaan Malaysia, Malaysia
Kaimin Shih, The University of Hongkong, Hong Kong, S.A.R, China
Mysore Satish, Dalhousie University, Canada 
Wai Yuen Szeto, the University of Hong Kong, Hong Kong, S.A.R, China
Che Hang Seng, University of Malaya, Malaysia
S. Suresh, Maulana Azad National Institute of Technology Bhopal, India
Eric J. Strauss, Michigan State University, USA
Tahar Tafticht,Université du Québec en Abitibi-Témiscamingue (UQAT), Canada
Masoud Taghavi, Technical and Vocational University (TVU), Iran
Masoud Taghavi, Chung-Ang University (CAU), South Korea
Caterina Valeo, University of Victoria, Canada
Chih-Huang Weng, I-Shou University, Taiwan, ROC
Shin-Cheng Yeh, National Taiwan Normal University, ROC